Apply proactively for a KiTa job
We offer interesting tasks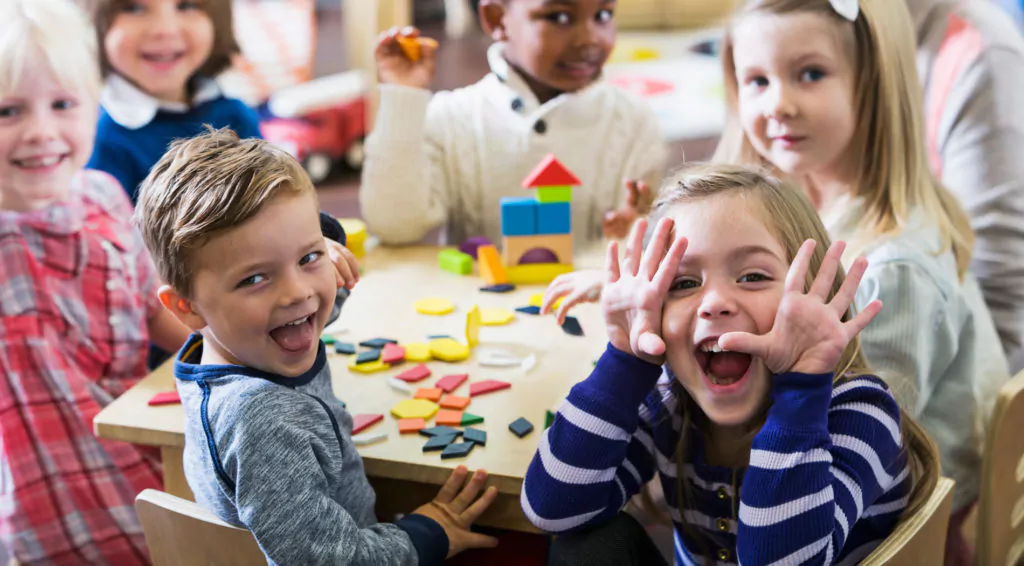 The advertised positions did not include the right one? Or you are still undecided what you want to apply for? – No problem, just send us an unsolicited application! We not only hire …
Educator (m|w|d)
Childhood educator (m|w|d)a
Social pedagogue (m|w|d)
Pediatric nurse (m|w|d)
Daycare mother/father (m|w|d)
…but we are also looking for many other professional profiles for our KiTas, which are looking for reinforcement. Just contact us directly and tell us about your previous experience and your professional wishes. We find the right KiTa job for you!
What to expect in a KiTa job:
This is what awaits you at your KiTa job:
Work in small but also large groups
Collegial and constructive cooperation in an appreciative working atmosphere
First-class induction, high pedagogical quality and great creative freedom:
You play an essential role in shaping the pedagogical work with our children and implement common ideas on your own responsibility.
You have the right to suggest and have a say in the selection of the pedagogical staff
You will be given opportunities to help shape the joint set-up of our sites and the room design
What you should bring to a KiTa job:
You have completed training/studies as a pedagogue, educator, childhood educator, childcare worker, childminder, pedagogical specialist or have a comparable qualification and
you have a broad technical knowledge and have ideally already gained practical experience
have the ability to inspire children every day anew and to encourage them creatively
want to develop yourself further and reflect on your own pedagogical work
see yourself as a developmental companion for the children and as an educational partner for the parents
you like to work in a team, but you also enjoy acting independently and on your own responsibility
What we offer KiTa employees:
Compensation above your proven current salary level (more net from gross)
Support through pedagogical quality management and monthly expert consultation
Yummy Food: catering with fresh and healthy regional food
Flat hierarchies: We see ourselves as a team in which every colleague has the same importance.
Tax-free special benefit
Permanent employment + 30 days of vacation and a flexible vacation schedule.
Internal and external training opportunities
The organization of all framework conditions of pedagogical work: You focus on the development, promotion, nutrition and care of our children – everything else is taken over by the sponsor.
Interest in company childcare with bilingual language support is growing. That's why friends of education works with kindergartens in Munich that offer particularly attractive childcare options:
Parents have the choice between a childcare place close to their workplace or close to home – with employer- and family-friendly opening hours, adapted to the respective family situation.
With them, the search for a KiTa place in Munich has come to an end. Because with only nine months' notice, they can open a KiTa in Munich wherever a new location is needed.
Its clients include well-known (DAX) companies, established medium-sized enterprises and up-and-coming young pioneers. The mix of successful Munich companies as customers and public funds makes their business model very stable and thus the jobs of the educators secure in the long term.
Have we aroused your interest?
Then we look forward to getting to know you.
Just send us your unsolicited application!